Hardware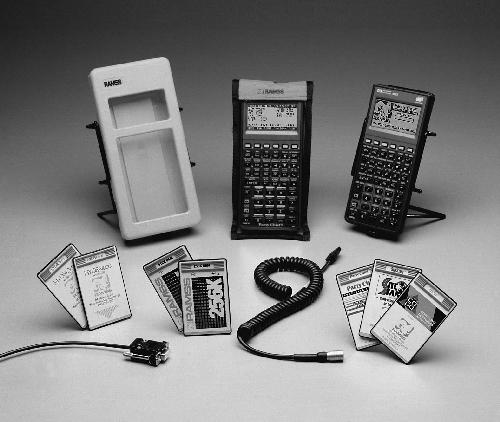 Updated 2007-08-25
RAMSS currently sells the following hardware:
The HP48GX is no longer available, however we still have the accessories below.
RAM Cards for the HP48GX
RAMSS currently sells 1M, and 2M RAM cards. Our RAM cards are HP approved, are fully compatible with all HP48GX software, and are warranted for a period of 1 year. As of 2007, 256K, and 512K cards are not available. Stock is limited on 1M and 2M cards.

The 48GX supports the use of 32K, 128K, 256K, 512K, 1M, 2M, & 4M RAM cards. 32K and 128K cards are no longer manufactured but may be used if you can find one. 256K cards are almost obsolete also as 512K cards can be purchased for nearly the same price. 4M cards are not yet available but both the 48GX and RAMSS' Party Chief software are designed to support them. One consideration is that cards larger than 128K are supported by the GX only, and only in port 2.


Hard Environmental Case A hard environmental case is a great investment. It protects your HP48 from dust, weather, and impact. It also provides a stronger more reliable DB9 cable connection. If you use the hard environmental case you do need to purchase different cables, so its a good idea to get the case right away.
Soft Nylon Environmental Case
This case has a clear plastic window over the display and keyboard, and a velcro closure at the top for inserting the HP48. A small hole provides access for a serial cable. Though it is not waterproof it provides good dust and rain protection. If you work on dusty construction sites keeping dust out of the keyboard will extend your calculator's life significantly. This case allows you to use the standard HP48 PC cable.
Hanging Tripod Brackets
Wire hanging tripod brackets are available for the HP48 and for the HP48 hard case (see photo at top). The soft environmental case can also be used with the HP48 version. These brackets are designed to attach to the leg loops on your tripod and support the HP48 at the optimal viewing angle.
PC Cables
HP48 PC serial cables have a DB9 (9 pin) connector on one end and a 4 pin 48 style connector on the other end of a 6 foot cable.
Environmental case PC cables have a DB9 connector on both ends.
If you need to use a 25 pin port on your computer 9 to 25 pin adapters can be found at a store in your area such as Radio Shack. Newer computers typically have 2 DB9 serial ports while older computers have one DB9 and one DB25.
Total Station Cables
Total station cables are available for the following instruments.

Topcon/Sokkia(Leitz)
Nikon
Pentax
Leica(Wild)
Geodimeter
Zeiss

You can choose between a cable with a 4 pin HP48 connector or a DB9 connector for the hard environmental case. If you have an older model (especially Wild or Geodimeter) it may or may not be suppported. Check for availability.
HP Infrared Printer
The infrared printer is a battery powered 20 column thermal printer for use in the office or field. Uses 4 AA batteries. An optional AC adapter is available.
RAMSS does not sell the HP49 Series calculator or software for it.

See the current order form for pricing information.
---
RAMSS Inc. * Surveying & Engineering Software
54 Winters Street * Westminster, MD 21157
800-617-7267 Sales * 410-876-7267 Support * 410-876-7603 Fax

Copyright © 2007 RAMSS Inc. All rights reserved. The RAMSS logo is a trademark of RAMSS Inc. HP48 is a trademark of Hewlett Packard.